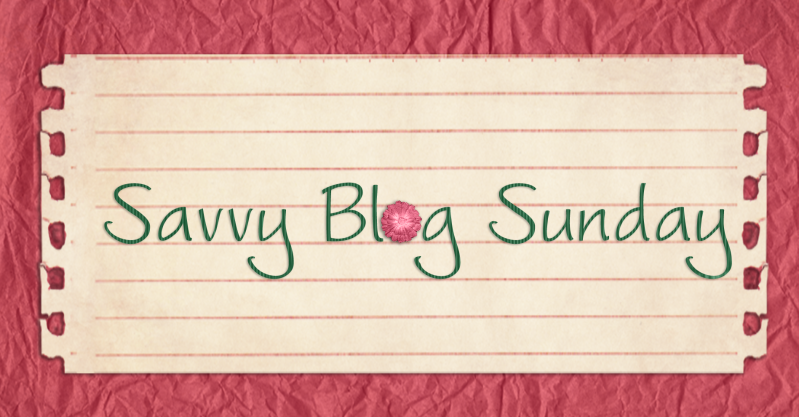 Today I wanted to talk a little bit about what every beginning blogger should know.
I, myself, still consider my blog to be a "new" blog. I love to help out others and I want to share the tidbits I come across with you. If you have any tips or tricks, feel free to send me an email (via contact me form at the top of my page OR in the blog comments) and I may feature you in my next Savvy Blog Sunday!!
1. Facebook presence - very important!! A facebook landing page can make a big difference in your fan-dom. Again, I want to direct you to
this website
, which is full of wonderful easy tutorials. It may take a little of your time, but it is worth it!! A facebook landing page is the page a person will see when they visit your facebook fan page. You can include a message to non-fans to give them a reason to like your page in short text/image/or html - and you can include a message to be shown to those who become your fans as well.
2.
Alexa
! Your
Alexa
rank is what rank your website is on a list of nearly every website out there! The lower the number the better! Some companies ask for your Alexa rating, so I feel it is important to know. Easy installation - and you can watch your number lower quickly.
On November 30 I was over 17 million - by December 23 I was at 1 million. So, I'm not a BIG blog by any means, but a 16 million difference CAN happen that fast.
3. Twitter linked in with facebook fan page. This is very easy to do. Once you have a facebook fan page, you can link it directly to twitter to post whatever updates you post on facebook automatically. This is great as remembering to Twitter EVERYthing can be time consuming.
This is set up by going to Facebook Fan Page --> Edit Page -->Resources --> Link Your Page to Twitter
Now you have a twitter presence, facebook presence, and know your Alexa rating!!
The best way to stay relevant is to POST, POST, POST!
If you don't have much going on one day, post anyway! Write something, anything! Just keep steady content flowing.